Time for Q&A will be included with questions submitted at registration with others to be added as time allows.
Speakers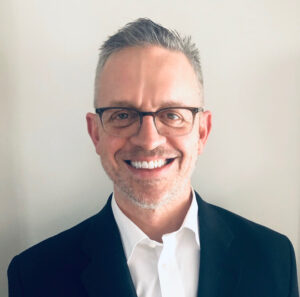 Chuck Baldwin
Regional Vice President of Merchandising for Sysco Michigan
Chuck Baldwin has over 30 years of merchandising and operations experience within the food service industry. He currently serves as the Regional Vice President of Merchandising for Sysco Michigan (Detroit and Grand Rapids), a subsidiary of the Fortune 100 Sysco Corporation with headquarters based in Houston, TX. He began his tenured career at Spartan overseeing the grocery distribution receiving department. In 1991, he started at Sysco Detroit and held several roles; Warehouse Supervisor, Transportation Supervisor and Dry Grocery Buyer. In 2001, he was promoted to the Director of Merchandising and held that role for three years until he was promoted to Vice President of Merchandising. In 2013, he took on the role of Market Vice president, overseeing the entire Midwest Market. Five years later, he became the Senior Director of Merchandising and Projects at the corporate office in Houston. Chuck has assumed his current position since July 2020. 
Chuck has been married to his wife, Sandy, for 25 years and they have one daughter, Casey. Chuck and his wife reside in Metro Detroit. On the weekends, you can find him watching Ohio State football, talking sports with his daughter, and/or tinkering around the house to create and conjure up new projects to keep him busy. It is safe to say retirement is not on the horizon for Chuck and his need to stay engaged.
---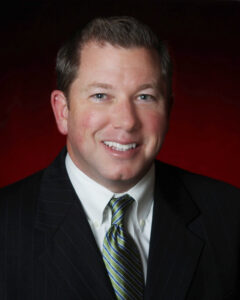 Stephen M. Neely
Region President for Sysco Michigan
Stephen M. Neely has over 30 years of Executive and Financial Management experience. He currently serves as Region President for Sysco Michigan, a subsidiary of Fortune 100 Sysco Corporation based in Houston. Prior to his move to Michigan, he served as President of Sysco Indianapolis, LLC for 10 years. Prior to his move to Indiana he served as Executive Vice President of Sysco Louisville after relocating from Denver where he served as Senior Vice President and Chief Financial Officer for that organization. Steve also spent time in financial roles with Sysco Virginia and Sysco Detroit.
Prior to joining Sysco, Steve was Corporate Controller for a small bank in Virginia. In this role he worked closely with the CEO to register the Bank with the Securities & Exchange Commission, developing the initial registration document as well as all related 10-Qs and 10-Ks.
Steve, a native of Virginia, is a Certified Public Accountant and spent 4 years with a national accounting firm after graduating from James Madison University with a BBA in Accounting. Steve has been active in the community serving on the board of JDRF, March of Dimes and is a co-founder of Concerts for a Cause. An avid guitar collector, Steve has played in local bars in virtually every city in which he has lived. Steve is also a bourbon collector and brews beer when he gets the chance. Steve has been married to his wife Stephanie for 28 years and they have 3 adult children.
---
Lauren Pattermann
Region Director of Revenue Management for Sysco Michigan
For almost 10 years Lauren has held various leadership roles within the Foodservice industry. Currently Lauren leads the pricing team as the Region Director of Revenue Management for Sysco Michigan. Previously as a Sysco District Sales Manager she was developed, coached & mentored a team of Sales Consultants within the Greater Grand Rapids & Lansing area.
Prior to relocating to Grand Rapids from Rhode Island in 2020, Lauren held several leadership roles at US Foods New England specifically in Marketing, Merchandising, Business Resources, Restaurant Operations, Sales Strategy and Commercialization.
During her time in New England, Lauren developed a strong passion for mentorship and networking. She was the founding Chair member for the first Young Professionals Organization in Eastern Connecticut (YPECT.com). Lauren identified member recruitment techniques, developed event partnerships, and programming needs for members in the local community. Within the first 5 years the YPECT grew to 300 members strong; ensuring a new generation of talent retention in Eastern Connecticut's hospitality industry. Lauren was a recipient of the 40 Under 40 Award through the Mystic Chamber of Commerce for her leadership at US Foods and in the YPECT organization.
Pattermann holds a Business Advertising & Design Bachelor's Degree from Keene State College in New Hampshire. She currently lives in Grand Rapids with her husband William, two children and puppy Boaz.