What's new and how can the MRLA help prepare us?
Time for Q&A will be included with questions submitted at registration with others to be added as time allows.
Speaker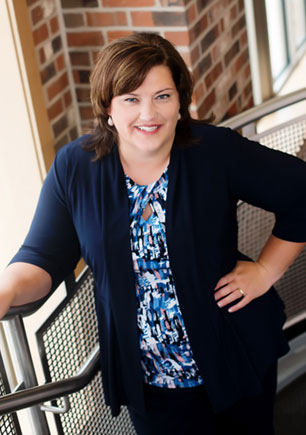 Amanda Smith
Executive Vice President, Michigan Restaurant & Lodging Association (MRLA); Executive Director, MRLA Educational Foundation
Amanda Smith has a lifelong love of the hospitality industry. She directs the education programs for the Michigan Restaurant & Lodging Association, including ServSafe Manager Certification, ServSafe Responsible Alcohol Service, ServSafe Allergen, and ServSafe Food Handler. She works closely with local public health, the Michigan Department of Agriculture and Rural Development, the Michigan Food Safety Alliance, and the Michigan Liquor Control Commission.
Smith has grown the MRLA Educational Foundation revenues more than 100% by expanding product offerings, including the 2020 launch of the Michigan Hospitality Industry Employee Relief Fund, and successfully securing and managing grants. Grant work includes private, state, and federal competitive grant awards and state appropriation oversight. The largest project to date is oversight of a 45-million-dollar allocation. Smith has developed and oversees multiple websites to educate the public, including MichiganFoodSafety.com that promotes food safety across the state, and MIHealthyFood.org, providing information on nutrition and Michigan-grown produce.
As the Executive Director of the Educational Foundation, Smith oversees the ProStart® program with more than 6,000 students at 69 career and technical centers and 12 correctional facilities. Under Smith's leadership Michigan launched multiple ProStart enrichment projects including student Summer Camp in 2015, nutrition competition in 2014, and ServSafe Manager certification requirement for CTE students in 2013. She has also developed several partnerships with community-based organizations that support at-risk youth, veterans, and returning citizens.
Smith is currently working to bring the American Hotel & Lodging Educational Institute, Hospitality & Tourism Management curriculum and programs to Michigan in partnership with the Michigan Department of Education Career & Technical Education Division and will have six pilot programs for the 2021/2022 academic year. Smith provides training, certification, and professional development for the hospitality industry. Amanda holds a Business Administration and Communication Arts Bachelors Degree from Aquinas College and a Women in Leadership Certificate from Cornell University. Additionally, she and her husband have three active children, and she serves on numerous boards and committees to support their passions.