Emcee: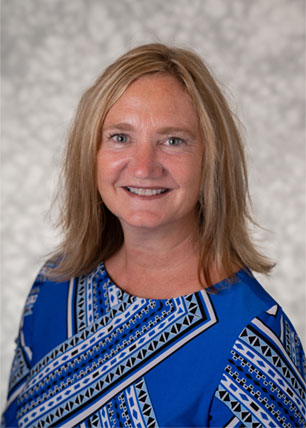 Melissa Peraino
Grand Valley State University
Melissa Peraino is the director of educational outreach at Grand Valley State University. As part of the Center for Adult and Continuing Studies team, she focuses on developing and supporting programs that link the needs of lifelong learners with the resources of the University. She has been at Grand Valley for twenty years and has held roles in corporate training, student advising, and served as adjunct faculty at both Grand Valley and Muskegon Community College.
Melissa currently serves as chairperson of the Michigan Association of State Universities Extended Education and Professional Development committee, and as the Association of Continuing Higher Education Great Lakes Region Chair.
Melissa has an undergraduate degree from Alma College, and a graduate degree in Adult Education from Ball State University. Her professional experience before coming to Grand Valley has included roles such as a kindergarten teacher, a mortgage loan officer, publishing company professional, and consultant with the Ewing Marion Kauffman Foundation focusing on entrepreneurship and education. Perhaps her most important role is trying to stay calm while parenting two teenagers.
Sessions: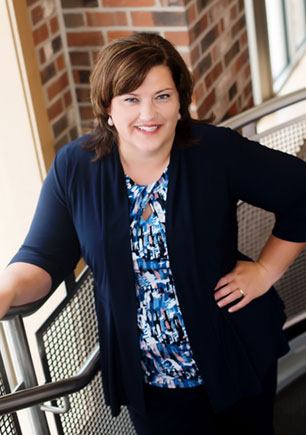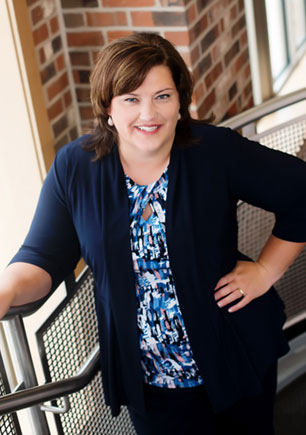 Amanda Smith
Michigan Restaurant & Lodging Association
Amanda Smith is the Executive Vice President of Education and Educational Support Foundation, Executive Director for the Michigan Restaurant Association. She coordinates education programs for the Michigan Restaurant Association including: ServSafe Manager Certification, ServSafe Responsible Alcohol Service, ServSafe Allergen, and ServSafe Food Handler. She works closely with local public health, the Michigan Department of Agriculture and Rural Development, the Michigan Food Safety Alliance, and the Michigan Liquor Control Commission. Smith oversees the MichiganFoodSafety.com website and public service announcements that promote food safety across the state.
Smith also administers the ProStart® program in Michigan, which teaches restaurant management and culinary arts to more than 5,000 students at 68 career and technical centers and 10 correctional facilities. Smith provides training, certification, and professional development for the high school educators. She coordinates the annual ProStart competition, a two-day event that brings 250 high school students, 100 industry professionals, and corporate sponsors together.
---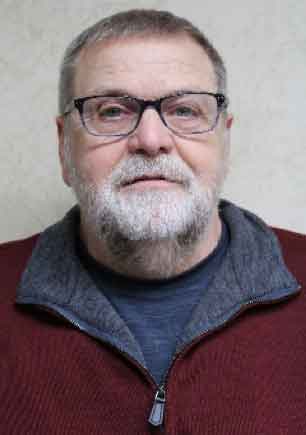 Rich Jones
Disability Advocates of Kent County
Rich Jones ended his retirement in 2018 by joining Disability Advocates of Kent County as a Project Manager. He currently oversees Community Education and Training. Prior to his retirement he enjoyed a career at Mojave Mental Health Services in Las Vegas, Nevada where he was Director of Human Resources. Prior to MMHS, Rich was Regional Director for the office of Protection & Advocacy for the State of Nevada. He holds a master's degree in counseling from Grand Rapids Theological Seminary.
---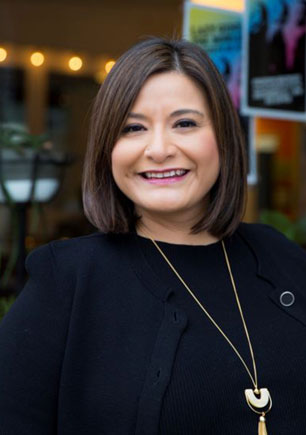 Milinda Ysasi
The SOURCE
Milinda Ysasi leads The SOURCE, their mission is to reduce employment barriers and create opportunities for mobility for employees that work for their partner organizations. The SOURCE began as an idea by local CEO's who wanted to retain talent in their companies and understood that talent is a differentiator for success. Their model works with the state of Michigan Department of Health and Human services, private caseworkers and employers by providing navigation and connection supports to employees. Milinda is one of the founding members of WorkLab Innovations – a national network organization that is leading the replication and scale of the "sustainable workforce model".
Milinda joined The SOURCE in 2015 after an HR career in a variety employment sectors, including healthcare and manufacturing. She is a graduate of Grand Valley State University with a B.B.A in management and marketing. Milinda completed the executive MBA at Michigan State University in 2019.
Milinda is a co-founder of the Latina Network of West Michigan, an organic collective focused on changing the Latina narrative in the region. Milinda is a current candidate for Grand Rapids City Commission and she served on the public safety board for the city. She has been recognized for her commitment and leadership with the Grand Rapids Area Chamber of Commerce ATHENA Young Professional award, the GVSU Alumni Service award, GR Business Journal 40 under forty, Young Nonprofit Professionals Network-GR DoGooder and Exemplary Executive awards and GR Business Journal 50 Most Influential Women in West Michigan.
---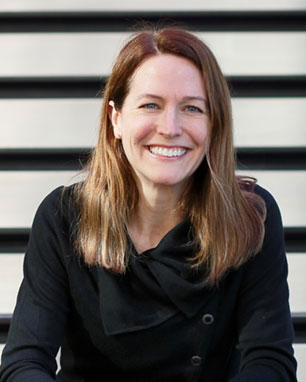 Kris Spaulding
Brewery Vivant
Kris Spaulding manages the people and planet aspects of Brewery Vivant and Broad Leaf Local Beer's triple bottom line focus in her role as President. She was the driving force in the pursuit of Vivant's LEED and both companies B Corporation certifications and is an advocate for businesses engaging with their community in a meaningful and impactful way.
Kris plays an active role in numerous local organizations, is an alumni of the Sustainability subcommittee for the national Brewers Association and was named one of the 50 Most Influential Women in West Michigan in 2016 and 2018.
---
Nicole Paterson
Clark Hill
Nicole M. Paterson is a Senior Attorney with Clark Hill's Labor & Employment and Education and Municipal practice groups. Nicole represents a diverse group of clients operating in both union and non-union environments, including long-term care facilities, hospitals, non-profit organizations, corporations, municipalities, and school districts. She represents employers in all aspects of employment law.
Prior to practicing law, Nicole worked for more than six years in the Human Resources field. Her experience and perspective gained while working in Human Resources gives Nicole an insider's knowledge of the day-to-day issues that employers face. Nicole is an effective and trusted counselor to employers on their day-to-day employment and labor issues, including FMLA, ADA, Title VII, Title IX, employee disciplines and termination, grievances, wage and hour laws, employment agreements, and investigations. Nicole has significant experience drafting single and multi-state employment policies and handbooks to help employers maintain lawful policies and practices that meet their unique needs. Nicole has successfully defended employers before the Michigan Department of Civil Rights, the Equal Employment Opportunity Commission, the Michigan Employment Relations Commission, Michigan Occupational Health and Safety Administration, the National Labor Relations Board, and the Department of Labor. She has defended employers in federal and state courts in matters involving employment discrimination, harassment, and whistleblower claims. Nicole also represents employers in discharge and contract interpretation arbitrations.
In addition to her advisory services, Nicole provides employer/employee training and is a frequent speaker on employment and labor topics.
Nicole currently serves as the Co-Chair of Clark Hill BOLD – Grand Rapids, Clark Hill's strategy to promote women within the firm, the legal profession, and the business community. She also serves as the legal liaison to the West Michigan Best and Brightest Peer Group.
---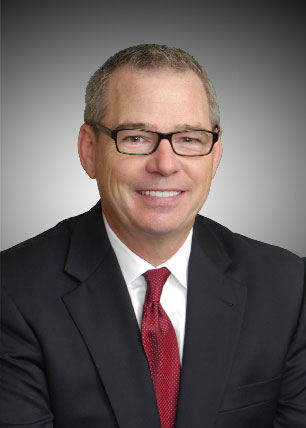 Steve K. Girard
Clark Hill
Steven K. Girard is a Member in Clark Hill's Labor and Employment Practice Group. He has practiced in the area of labor and employment law since 1986 and represents private sector businesses, health care entities and municipal entities, including counties, cities, townships, villages, community mental health agencies, road commissions, central dispatch authorities, and county family independence agency boards.
The majority of Steve's practice involves the negotiation of collective bargaining agreements. He presently serves as regular labor and employment counsel to numerous Michigan cities and counties. In this capacity, he has acted as chief spokesperson on hundreds of collective bargaining agreements (including initial and renewal contracts).
Steve has prepared and presented the employer's case in numerous fact-finding (interest arbitration) and Act 312 (binding police and fire) arbitrations. He has served as the employer delegate to Act 312 arbitration panels, represented employers in litigation involving Act 312 eligibility issues, and litigated unfair labor practice charges and representation matters before the National Labor Relations Board and the Michigan Employment Relations Commission.
In addition, Steve has prepared and arbitrated hundreds of grievance arbitration cases, prepared personnel policy manuals and employee handbooks, investigated and prepared position statements on charges of discrimination, handled unemployment matters involving employer rates and benefit eligibility, provided advice and counsel regarding FLSA and OSHA issues, successfully defended discharges of employees, and generally handled the entire scope of issues facing employers.
---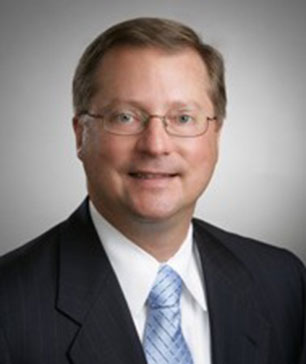 James R. Stadler
Clark Hill
James R. Stadler is a Member in Clark Hill's labor & employment practice group. He represents private and public sector management interests in labor and employment matters throughout the United States. His national practice includes collective bargaining negotiations, grievance arbitrations, interest arbitrations, unfair labor practice charge defense, strikes, lockouts, civil rights charge defense, FMLA defense and compliance, wage and hour defense and compliance, WARN defense and compliance, employment terminations, reductions in force, development of employment policies, practices and procedures, as well as defense and compliance associated with all other labor and employment laws.
Within the private sector, Jim primarily represents unionized and union-free manufacturing facilities in the automotive, aerospace and metals industries. Jim also works with private equity firms with respect to identifying, unlocking, and preserving labor cost savings, labor productivity improvements, and increased operational flexibility and efficiencies whether at the buy, hold or sale phase of the relationship.
Within the public sector, Jim represents county community mental health agencies, public school districts and municipalities with respect to the broad spectrum of labor and employment matters.
Jim is a frequent speaker at seminars on various labor and employment law topics. Jim also offers customized management training programs on a variety of labor and employment topics.
---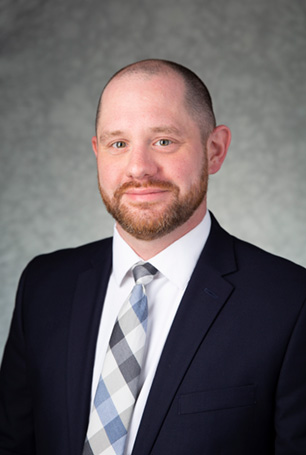 John Lipford
Grand Valley State University
John W. Lipford is an Affiliate Professor of Instruction in Grand Valley State University's Hospitality and Tourism Management (HTM) program. He holds undergraduate degrees from Miami University (OH) in journalism and psychology, and received his J.D. from Michigan State University College of Law. Prior to beginning his career with GVSU in 2010, John practiced law in Saginaw, Michigan and Grand Rapids, Michigan, and represented individual plaintiff litigants, as well as individual and corporate defendants, in a variety of cases.
John primarily teaches human resource management and hospitality law and legislation courses at GVSU. In these courses, he introduces best-practice employment/management strategies and techniques, reinforces legal concepts, provides instruction regarding the laws and legal principles governing the hospitality and tourism industry, and the liability which can result in any industry if these laws or principles are not consistently followed.
Most recently, John designed a course entitled "Cannabis Regulations and Tourism" (HTM 242); the first cannabis-related tourism course in the U.S. The course examines the challenges and opportunities of cannabis-based tourism for food service and lodging, tour operators, meeting and events, and various franchisees following voter approval of Michigan Proposition 1 in 2018. HTM 242 also covers a variety of topics relevant to students from other disciplines, including American history, law, human resources, economics, international studies and more. Students explore marijuana through the lens of community health and addiction, social and restorative justice, and how to be a responsible operator when it comes to regulating both employee and guest use of cannabis.
In addition to cannabis tourism, John researches social justice issues and discrimination in the hospitality and tourism industry, the use of service animals by guests and employees, the history/expansion of responsible tourism in the Great Plains of the United States, and the use of popular media (including NBC's The Office) to accomplish active learning in the modern classroom.
---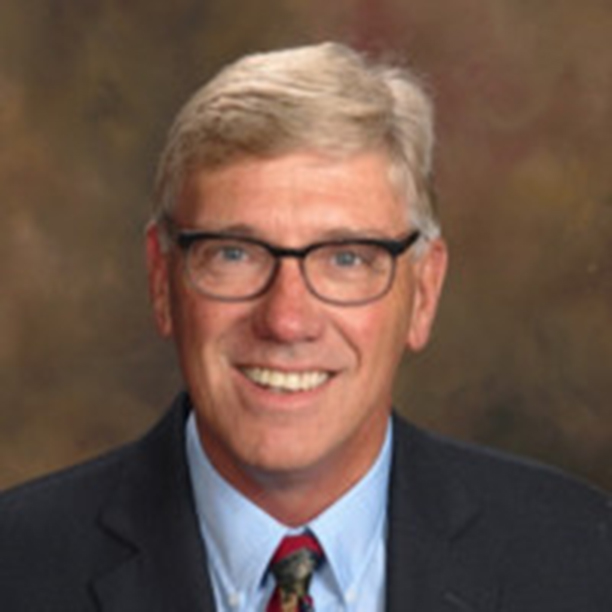 Ron Scott, SPHR
Pine Rest Christian Mental Health Services
Ron Scott, Employee Assistance Program Consultant for Pine Rest, works actively with current and prospective customers to educate and engage them in the services of the organization. Ron has a passion for providing access to mental health assistance through employee assistance programs.
In addition to EAP Consulting, Ron directs and facilitates the educational briefing programs in stress management, communication, and performance management. He provides one-on-one coaching for frontline supervisors.
Previously, Ron was Director of Member Engagement at The Employers' Association (TEA). Ron facilitated leadership training and provided coaching for frontline supervisors.
He has a MA degree in Educational Leadership from Western Michigan University. He received his BA in Business Administration from Spring Arbor University.

---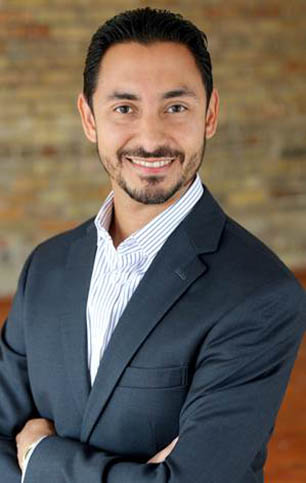 Guillermo Cisneros
West Michigan Hispanic Chamber of Commerce
With a Bachelor's degree in Public Accounting from the Autonomous University of Campeche, Mexico, a Master's in Economics and International Business Administration from the Autonomous University of Madrid, Spain, and over 20 years of international work experience in Mexico, Spain and the United States, Guillermo's knowledge of and experience in the field of business has helped him find success as Executive Director of the West Michigan Hispanic Chamber of Commerce. The Hispanic Chamber focuses on economic development, specifically for the local Hispanic community, and operates with the mission to develop and grow Hispanic professionals and businesses. After just two years in his role, Guillermo has grown membership numbers, event turnout, and overall organization of the Chamber. In 2018 he launched an initiative that focuses on economic development for the Latinx business owners in West Michigan. He also recently launched another initiative that focuses on workforce development and talent acquisition with the goal to develop a pipeline that connect Latinx college students and local employers.
Guillermo currently sits on the Economic Development Corporation and Brownfield Redevelopment Authority Board for the City of Grand Rapids, the Workforce Development Advisory Board for Talent 2025, the Advisory Board for To College Through College from the City of Grand Rapids, the Grand Rapids Racial Equity Initiative for the City of Grand Rapids, the Economic Club of Grand Rapids Board of Directors, the Diversity Council for Varnum Law, and the Girls Scout of Michigan Shore to Shore Board among other boards and committees.
Guillermo finds inspiration in working with minority business owners and hopefuls and is passionate about seeing positive growth within the Hispanic community of West Michigan. Beyond his professional and community efforts, Guillermo enjoys traveling to different destinations in the United States and abroad, gathering with friends and, especially, spending time with his wife Amanda and their daughters.
---
Dante Villarreal
Grand Rapids Chamber
Dante Villarreal is the Vice President for Business and Talent Development at the Grand Rapids Chamber where he oversees Business Services, Talent Development, and the organization's Diversity, Equity, and Inclusion programs. This work leads to a stronger and thriving West Michigan for ALL. Prior to this, Dante was the Regional Director for the Michigan Small Business Development Center at Grand Valley State University.
Dante holds a bachelor's degree in International Business and a Master of Business Administration from Grand Valley State University. Dante is active in his community and serves on several boards and organizations including the Family Business Alliance, the Downtown Market, Grand Rapids SmartZone, and Davenport University School of Business Advisory Board.
---
Greg Alcala
Grand Rapids Police Department (GRPD)
---
David Siver
Grand Rapids Police Department (GRPD)