Come back soon for details on 2022's speakers.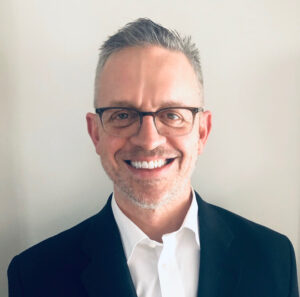 Chuck Baldwin
Regional Vice President of Merchandising for Sysco Michigan
Chuck Baldwin has over 30 years of merchandising and operations experience within the food service industry. He currently serves as theRegional Vice President of Merchandising for Sysco Michigan (Detroit and Grand Rapids), a subsidiary of the Fortune 100 Sysco Corporation with headquarters based in Houston, TX. He began his tenured career at Spartan overseeing the grocery distribution receiving department. In 1991, he started at Sysco Detroit and held several roles; Warehouse Supervisor, Transportation Supervisor and Dry Grocery Buyer. In 2001, he was promoted to the Director of Merchandising and held that role for three years until he was promoted to Vice President of Merchandising. In 2013, he took on the role of Market Vice president, overseeing the entire Midwest Market. Five years later, he became the Senior Director of Merchandising and Projects at the corporate office in Houston. Chuck has assumed his current position since July 2020.
Chuck has been married to his wife, Sandy, for 25 years and they have one daughter, Casey. Chuck and his wife reside in Metro Detroit. On the weekends, you can find him watching Ohio State football, talking sports with his daughter, and/or tinkering around the house to create and conjure up new projects to keep him busy. It is safe to say retirement is not on the horizon for Chuck and his need to stay engaged.
---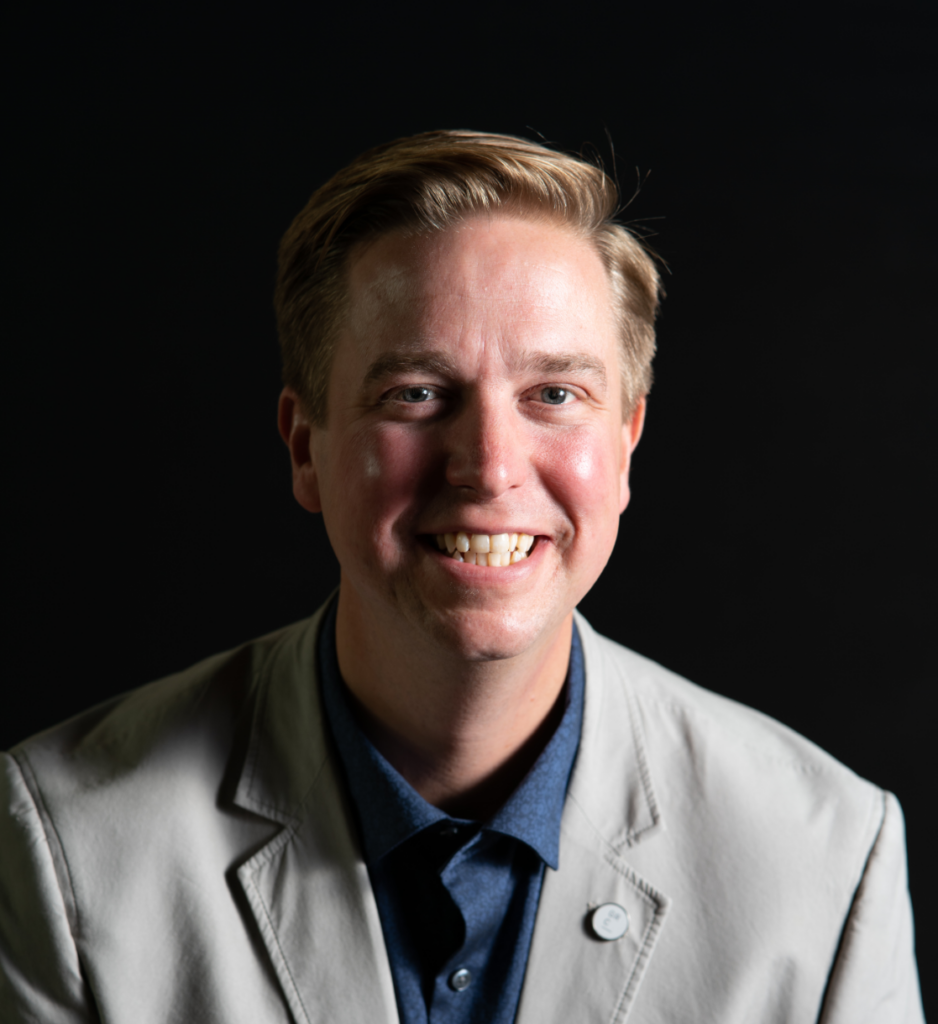 Andy Johnston
Vice President of Government Affairs, Grand Rapids Chamber of Commerce
Andy Johnston serves as Vice President of Government Affairs for the Grand Rapids Chamber and is responsible for managing the Chamber's public policy efforts on behalf of over 2,500 members to create a vibrant business environment and thriving economy that benefits everyone.
His responsibilities include developing and implementing priorities and strategies for issue committees and councils to advance Chamber priorities in the areas of tax, regulatory, education, environment, transportation, health and human resources policy as well as budgetary reform at the local and state level.
Andy serves as a member of the Chamber's Executive Leadership Team, responsible for strategic planning and execution, organizational development, day-to-day decision making, marketing and communications.
He is involved in numerous community board and committees including the West Michigan Prosperity Alliance, US Chamber of Commerce Institute on Management, Association of Chamber of Commerce Executives, Great Lakes Metro Chamber Coalition, Kent County's Community Health Advisory Committee, the City of Grand Rapids' Vital Streets Commission and more. He has been named a 40 under 40 recipient by the Association of Chamber of Commerce Executives and the Grand Rapids Business Journal.
Andy is native of Grand Rapids and an alumnus of James Madison College at Michigan State University. He formerly served as Director of Legislative Affairs for Chamber and legislative aide for State Senator Jason Allen.
---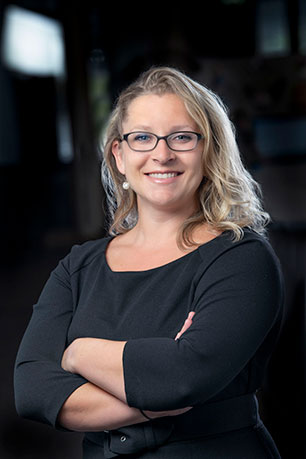 Helen Mills
Partner, Fahey Schultz Burzych Rhodes PLC
Helen "Lizzie" Mills is a Partner at Fahey Schultz Burzych Rhodes PLC, specializing in management-side labor and employment law. She is passionate about labor and employment matters and proactively works with employers to address (and avoid!) tough situations before they arise. Whether it's negotiating the terms of a complex labor contract or defending an employer against an unlawful discrimination claim, Lizzie avidly represents her clients' interests efficiently and effectively. Lizzie is highly regarded in her field and routinely presents on issues related to labor and employment matters across the state.
---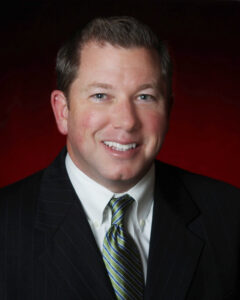 Stephen M. Neely
Region President for Sysco Michigan
Stephen M. Neely has over 30 years of Executive and Financial Management experience. He currently serves as Region President for Sysco Michigan, a subsidiary of Fortune 100 Sysco Corporation based in Houston. Prior to his move to Michigan, he served as President of Sysco Indianapolis, LLC for 10 years. Prior to his move to Indiana he served as Executive Vice President of Sysco Louisville after relocating from Denver where he served as Senior Vice President and Chief Financial Officer for that organization. Steve also spent time in financial roles with Sysco Virginia and Sysco Detroit.
Prior to joining Sysco, Steve was Corporate Controller for a small bank in Virginia. In this role he worked closely with the CEO to register the Bank with the Securities & Exchange Commission, developing the initial registration document as well as all related 10-Qs and 10-Ks.
Steve, a native of Virginia, is a Certified Public Accountant and spent 4 years with a national accounting firm after graduating from James Madison University with a BBA in Accounting. Steve has been active in the community serving on the board of JDRF, March of Dimes and is a co-founder of Concerts for a Cause. An avid guitar collector, Steve has played in local bars in virtually every city in which he has lived. Steve is also a bourbon collector and brews beer when he gets the chance. Steve has been married to his wife Stephanie for 28 years and they have 3 adult children.
---
Lauren Pattermann
Region Director of Revenue Management for Sysco Michigan
For almost 10 years Lauren has held various leadership roles within the Foodservice industry. Currently Lauren leads the pricing team as the Region Director of Revenue Management for Sysco Michigan. Previously as a Sysco District Sales Manager she was developed, coached & mentored a team of Sales Consultants within the Greater Grand Rapids & Lansing area.
Prior to relocating to Grand Rapids from Rhode Island in 2020, Lauren held several leadership roles at US Foods New England specifically in Marketing, Merchandising, Business Resources, Restaurant Operations, Sales Strategy and Commercialization.
During her time in New England, Lauren developed a strong passion for mentorship and networking. She was the founding Chair member for the first Young Professionals Organization in Eastern Connecticut (YPECT.com). Lauren identified member recruitment techniques, developed event partnerships, and programming needs for members in the local community. Within the first 5 years the YPECT grew to 300 members strong; ensuring a new generation of talent retention in Eastern Connecticut's hospitality industry. Lauren was a recipient of the 40 Under 40 Award through the Mystic Chamber of Commerce for her leadership at US Foods and in the YPECT organization.
Pattermann holds a Business Advertising & Design Bachelor's Degree from Keene State College in New Hampshire. She currently lives in Grand Rapids with her husband William, two children and puppy Boaz.
---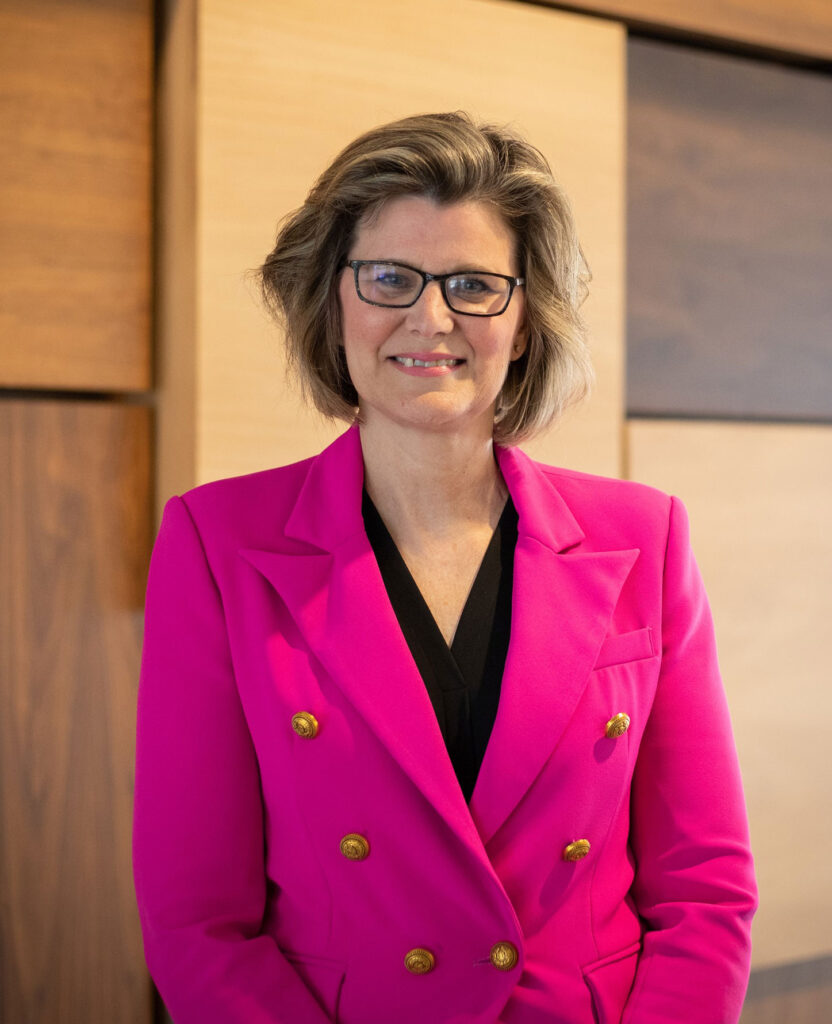 Janis Petrini
Owner/Operator, Express Employment Professionals
Janis Petrini is the Grand Rapids, MI, Express Employment Professionals franchise owner. Inspired to enrich the lives of those in her community through gainful employment, she began her business with the dream of helping individuals provide for themselves and their families through not just jobs, but careers. In existence since 1996, her Express office is the culmination of that very dream coming to fruition, as Janis and her team continue to help people during their job search and companies with their staffing, human resources, and training needs.
A highly experienced business owner, Janis has led diverse teams of employees to new levels of success in a variety of highly competitive industries, cutting edge markets, and fast-paced environments. With a background of more than 30 years hands-on experience in strategic planning, business unit development, and project and people management, she is a true force to be reckoned with.
Driven to be actively involved in mentoring her large team of professionals, in addition to managing business operations of her Express office, Janis practices what she preaches and invests in others, knowing when one person thrives, we all thrive.
Janis and her office are the true embodiment of what it means to live out the Express vision statement: To help as many people as possible find great jobs by helping as many clients as possible find great people.
With a passion for helping people and her community succeed, Janis is prior Board Chair of Mel Trotter Ministries, an organization focused on addressing hunger and homelessness in West Michigan. She is an active member of the Talent 2025 CEO Council and her local Chambers of Commerce – Wyoming-Kentwood Area Chamber and Grand Rapids Chamber. Janis also serves as a member and trainer for the Michigan Manufactures Association, Mayor's Top 100, and is a Chairman's Council Member for CBRT – The Business Round Table.
During her career, Janis been the recipient of multiple awards from Express International Headquarters, including the Bright Idea Award, multiple Meritorious Awards, Community Engagement Award, and Marketing and Communications Award.
Most recently honored as the 2019 Express Employment Professionals Franchisee of the Year, Janis lives in Grand Rapids and enjoys spending time with her adult children, Audrey, Josh, Tyler, and their spouses, and her six grandchildren, Dawson, Maddox, Emmett, Hadley, Julian, and Giovanna.
---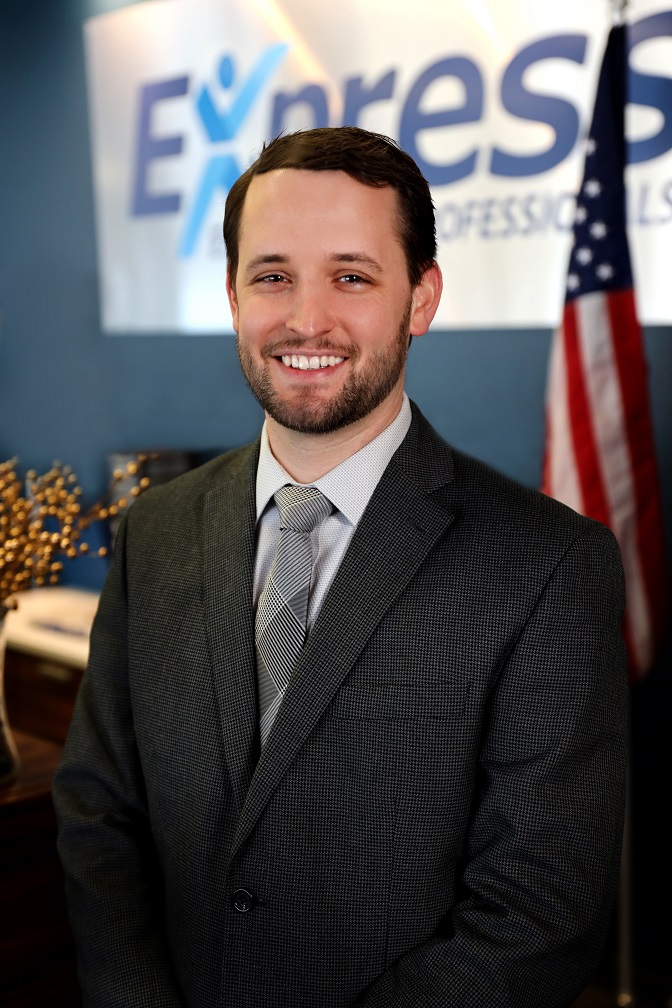 David Robb
Director of Operations, Express Employment Professionals
David Robb joined the Express Employment Professionals team in 2015 and currently serves as the Director of Operations, overseeing the recruiting and marketing teams and managing daily business operations. David initially joined the Express team as the Director of Marketing, overseeing all marketing and communications. David utilizes his experience in advanced analytics and economics to serve as the in-house labor market expert. He is always keeping a pulse on local and national workforce trends and regularly shares his expertise in these areas.
Prior to Express Employment Professionals, David was the Director of Data Analysis at a top digital advertising agency, where he worked to provide customized marketing solutions to clients around the world. He was responsible for leading the analytics department and was a member of the senior management team, providing strategic direction for the entire company. David is a graduate of Calvin University with Degrees in Marketing and Economics. During his time at Calvin University, he also led Global Business Brigades, a student organization in which he led student groups to Panama, teaching best practices to small businesses and helping them become more sustainable while supporting their communities. David has been recognized multiple times for his innovation and commitment to the global Express network of over 800 Express offices as the recipient of the Meritorious Award and Bright Idea Award. He is an Express Leadership Academy for Managers Graduate, Purpose Driven Leadership Training Graduate, and a previous Voice of Customer member for Express Employment Professionals. He is actively involved with local community organizations like Kids' Food Basket, Family Promise of Grand Rapids, Mel Trotter Ministries, and the Family Network of Wyoming.
---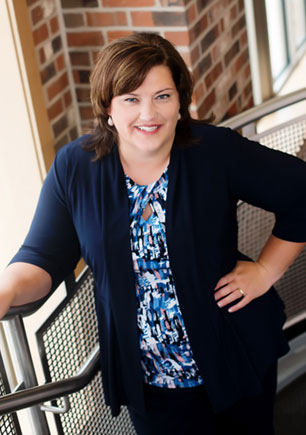 Amanda Smith
Executive Vice President, Michigan Restaurant & Lodging Association (MRLA); Executive Director, MRLA Educational Foundation
Amanda Smith has a lifelong love of the hospitality industry. She directs the education programs for the Michigan Restaurant & Lodging Association, including ServSafe Manager Certification, ServSafe Responsible Alcohol Service, ServSafe Allergen, and ServSafe Food Handler. She works closely with local public health, the Michigan Department of Agriculture and Rural Development, the Michigan Food Safety Alliance, and the Michigan Liquor Control Commission.
Smith has grown the MRLA Educational Foundation revenues more than 100% by expanding product offerings, including the 2020 launch of the Michigan Hospitality Industry Employee Relief Fund, and successfully securing and managing grants. Grant work includes private, state, and federal competitive grant awards and state appropriation oversight. The largest project to date is oversight of a 45-million-dollar allocation. Smith has developed and oversees multiple websites to educate the public, including MichiganFoodSafety.com that promotes food safety across the state, and MIHealthyFood.org, providing information on nutrition and Michigan-grown produce.
As the Executive Director of the Educational Foundation, Smith oversees the ProStart® program with more than 6,000 students at 69 career and technical centers and 12 correctional facilities. Under Smith's leadership Michigan launched multiple ProStart enrichment projects including student Summer Camp in 2015, nutrition competition in 2014, and ServSafe Manager certification requirement for CTE students in 2013. She has also developed several partnerships with community-based organizations that support at-risk youth, veterans, and returning citizens.
Smith is currently working to bring the American Hotel & Lodging Educational Institute, Hospitality & Tourism Management curriculum and programs to Michigan in partnership with the Michigan Department of Education Career & Technical Education Division and will have six pilot programs for the 2021/2022 academic year. Smith provides training, certification, and professional development for the hospitality industry. Amanda holds a Business Administration and Communication Arts Bachelors Degree from Aquinas College and a Women in Leadership Certificate from Cornell University. Additionally, she and her husband have three active children, and she serves on numerous boards and committees to support their passions.
---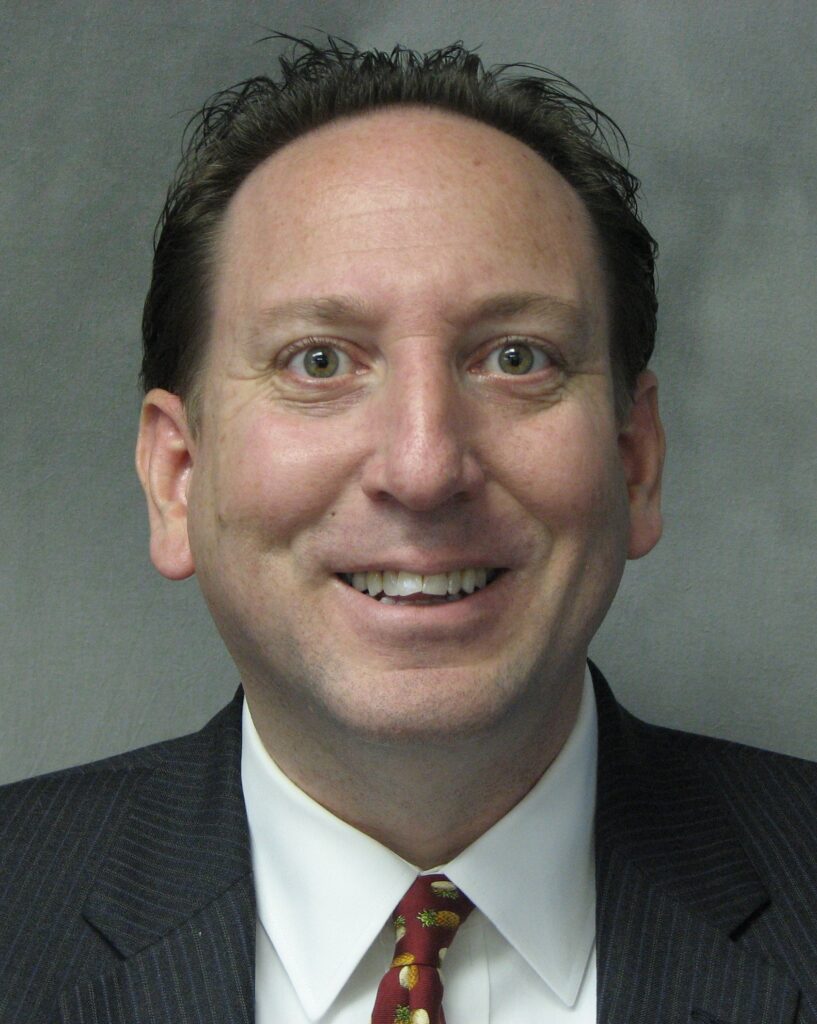 Chris Woodruff
Lake Michigan Community College
Chris serves as the Program Chair and Faculty professor of the Hospitality Management program at Lake Michigan College. In this role, Chris is responsible for cultivating meaningful relations with community, industry and students to strengthen and grow the Hospitality industry in SW Michigan. Chris is an established author, presenter, and educator. He has presented his guest service presentation all over North America, and has wrote many textbook chapters on Guest Service, and Casino Management. He also authored chapters on leadership, sales and marketing, and financial management for the new updated edition of the AH&LEI Hospitality & Tourism Management (HTM) secondary curriculum. He also served as a judge for the 2020 Florida Hotel & Lodging Association HTMP competition. Chris also has taught the American Hotel & Lodging Association (AH&LA) Guest Service Gold and Tourism Gold certification classes. Chris also is a Certified Hospitality Educator (CHE) and a CHA (Certified Hotel Administrator), and is a ServSafe Manager, and ServSafe Alcohol instructor and proctor. Chris proudly serves on the AH&LEI/NRA Guest Service Advisory Board. He also served as a NPSI management judge in 2019 after serving as a Michigan ProStart judge since 2004, and as competition host in 2003. Chris also currently serves as a NRAEF Scholarship Judge, which award close to one million dollars in scholarships to over 300 students pursuing careers in Hospitality Management.
In his current role, Chris focuses on educational opportunities for a variety of audiences. Regardless if I am educating college students ready for a career in Hospitality, or High School students still weighing all their options, current industry professionals seeking certifications, or training, or any other group needing additional educational or training, making sure they get value from my work is most important to me. Being able to talk with the future leaders of our industry to give them some insights, but also to get insights from the current HTM and ProStart students is the biggest reason why he has been associated with the AHLA and NRA for more than 20 years. Education is a two way street and I am always looking for ways to learn and develop to give our current and future industry leaders all the tools necessary for great, rewarding careers in the best industry on earth, Hospitality!
EDUCATION:
B.S., Hospitality & Tourism Management, Grand Valley State University
M.S., Hotel and Restaurant Management, Eastern Michigan University Ph.D classes, Hospitality Administration, Oklahoma State University